The Premier Housing Developer
In Sri Lanka with Over 40+ Years of Expertise.
Kelsey Developments PLC offers a comprehensive range of services to serve all aspiring homeowners.
YEARS OF HOUSING EXCELLENCE
You have so many factors to consider before moving into your new dream home. After all, it is a lifetime investment. The credentials and track record of the property developer is a key element and it is of paramount importance. Our achievements spanning over 40 years will lie to rest all your concerns. 200 plus completed housing projects and over 2000 satisfied customers under one's belt is an accomplishment that very few property developers could boast about. Kelsey Homes the premier housing developer in Sri-Lanka is a member of Blue Ocean Group of Companies. Kelsey Developments PLC is a company listed in the Colombo Stock exchange and is a brand which is synonymous with gated housing developments and luxury living. The company's more recent projects include Central Park Ja Ela & Kelsey Palace – Nugegoda Sri Lanka.

Have no regrets…join the elite group of over 2000 satisfied customers who are so proud of their homes.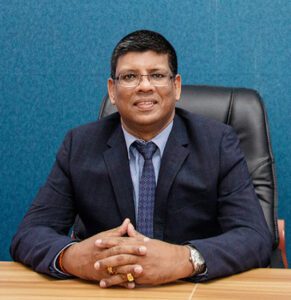 ACA, ACCA, ACMA (UK), CGMA, CPA (AUS), MCSI (UK), FMAAT (SL), ACS
Blue Ocean Group Positioned Financially, Operationally, and Culturally to Transform the Construction and Real Estate Industry.
THE REAL ESTATE GIANT IS ALL GEARED UP TO MEET ANY CHALLENGES FROM THE FUTURE
Central Park Ja-Ela is nestled in the heart of Ja-Ela with accessibility to all key locations. This is a perfect investment, making it a perfect selection for families. Move away from the city and enjoy a slower pace, more relaxed lifestyle while still being connected.
Central Park – Ja Ela is a mixed housing development with more than 350 well-appointed houses and apartments in one of the most centrally located sites in Sri Lanka. The project is inspired by a desire to provide families with a canvas to "draw their own story…in a dynamic, fast-paced world", according to the design team led by renowned architect Mr. Murad Ismail of MICD Associates
Copyright © Kelsey Developments PLC. All Rights Reserved. Concept & Design by KBA
Kelsey Developments PLC is a Subsidiary of Blue Ocean Group of Companies.