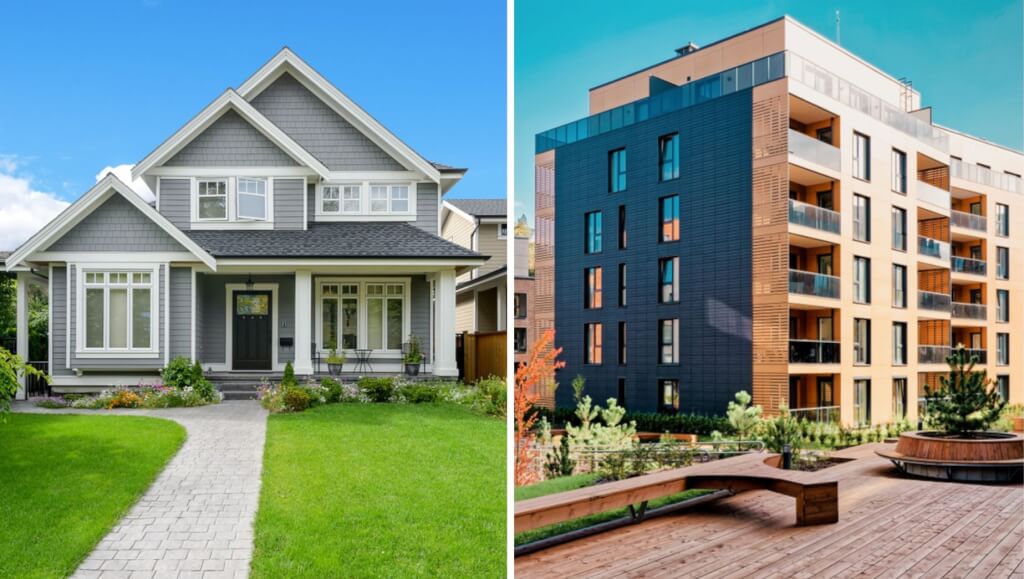 So, you've finally decided to find a place to call your own. Be it the wanting to find a place for yourself or your family, or as a choice to make smarter investments, you're in need of a living space!
But, how will you decide which one to buy? How will you know what's right for you?
Let's find out!
1. Houses
Houses aren't a new concept for any of us. According to Statista.com, the number of households in existence by 2021 is said to be 5.1 million – just here in Sri Lanka!
Houses are unique in their atmosphere. It ranges from size and type to design and outlook – based on where you're looking to buy one from.
You also have the option of building one from the ground up – but more on that later.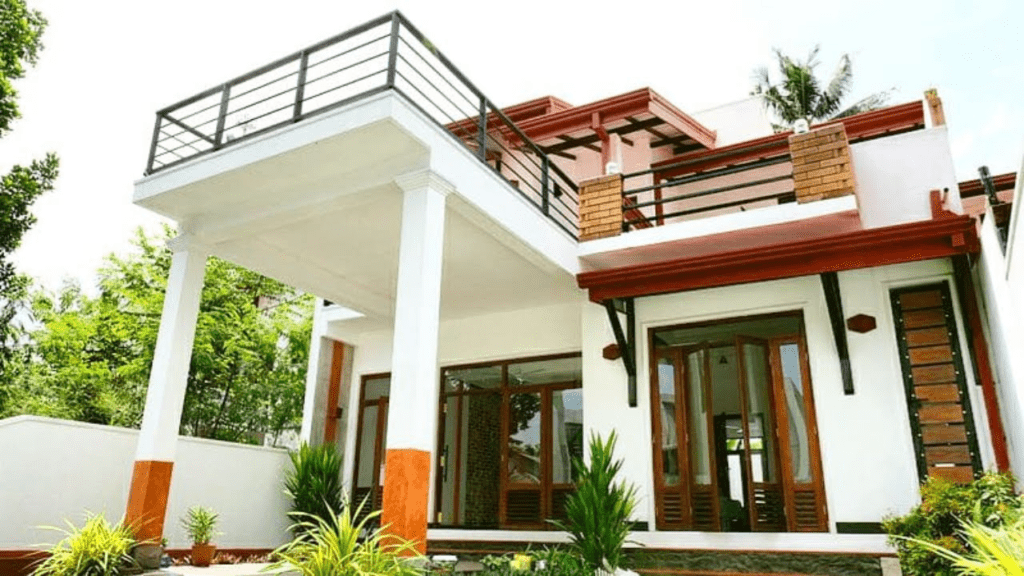 2. Apartments
Somewhat of a new concept to most of us living in Sri Lanka, an apartment is a singular unit. It's self-contained and occupies a single part of a larger building.
At present, people find it convenient to live in an apartment because they find it matches with their busy lifestyle more than other housing structures.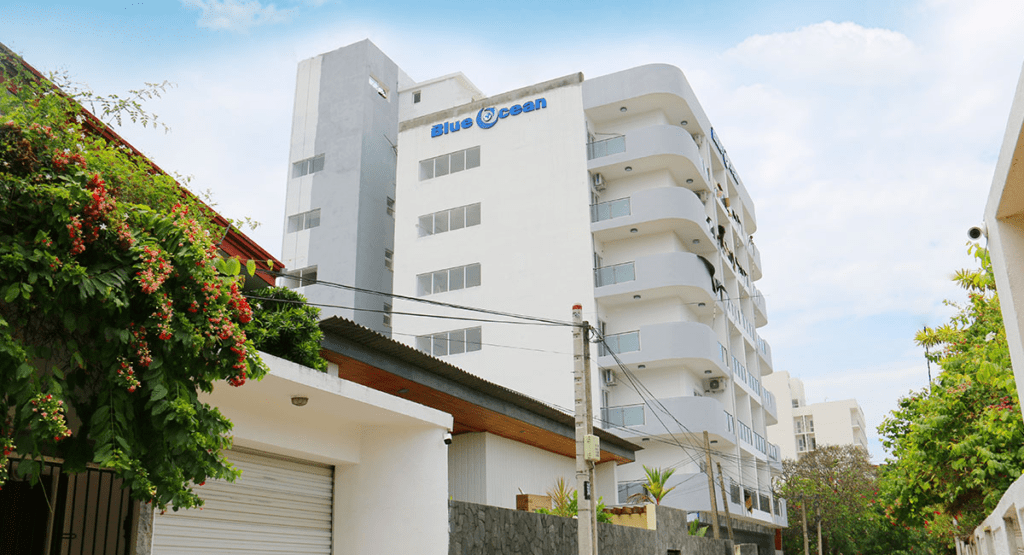 What's the difference between an Apartment and a House?
The difference in these two living spaces is in its construction.
An apartment is a part of a larger building, but a house is a building that stands on its own. In an apartment you share most commodities like parking and gymnasiums, but it's not the same in a house. Your front yard is yours and yours alone.
Now that you understand the basic difference, how will you know which one works best for you?
Let's compare these two living spaces to find out the answer!
The Benefits of a House and the Drawbacks of an Apartment
The best part of choosing a house over an apartment, is the creative freedom that comes with it. From basic structure and architecture, to design, color and execution – you'll have a say in everything. Even if you choose to buy a house instead of building one from the ground up, you still get better control over what you want it to look like.
This is not the case with an apartment. It's a pre-built living space that you generally move into. Yes you could add your own touch with wall-art and decor – but your creative freedom is always limited.
If you're looking for a space for not just yourself, but your family as well, a house is your best buy. Gone are the days squabbling over who gets which room, with a house you could always build yourself another! Or let's say you're thinking of throwing a party for your friends? Why worry about space with your front yard?
With an apartment however, space isn't a great contributing factor. Apart from the specific amount of square feet allocated to you, you don't get any extra space. If you do wish to expand, you may need to buy an adjoining apartment and merge both together, which is not only time consuming, but also a burden on your wallet!
Your privacy is guaranteed!
Some of us aren't too fond of the idea of having to always share a parking lot with our neighbour. That some of us should always choose a house over an apartment. With a house generally, you have privacy, with your own parking space and other necessities.
With an apartment however, you will be sharing a wall with others who you might not be the most fond of!
The Benefits of an Apartment and the Drawbacks of a House
Most apartment owners don't need to worry about maintaining the common areas. The developers/management committees will themselves take care of this for you!
After all, not having to worry about constant renovation can be quite appealing to those of us with a busy schedule.
From the constant cleaning to colour washing and repairs, maintaining houses can be costly. They also take time and energy making them something of a long-term commitment – which isn't for everyone!
The process behind building a house is long and time consuming. Finding the right people for the job takes time. Even designs and construction can take a long while to finish.
Imagine wanting to move into a new home, but having to wait for a year before it's finished? Exactly.
This isn't the case with an apartment. If you are in a rush, you can always pick one "which is ready to move in" from a suitable location and go ahead with it. It's much easier!
With an apartment not only do you get a pre-built state of the art living space to call home, but you also get access to common facilities like the gymnasium and the swimming pool.
If you were to construct yourself the same facilities in a suburban house, you'll really need to take a better look at your budget plan. Everything comes at a cost!
What's the Best Choice for You?
Regardless of whether you choose a house or an apartment, each comes with it's own set of benefits and drawbacks.
If you've taken time to analyze these differences, you'll now need to analyze your needs.
Are you looking for something spacious or more compact and manageable? Are you hoping to expand your space with time? Are you comfortable having to share certain common facilities with other people?
Once you are sure of what you really need, then you can pick what works best for you! If you have any doubts about what housing option you should select, you are most welcome to contact Kelsey Homes; the premier housing developer in Sri Lanka with over 40+ years of Housing Excellence!!!